EZR

Auto
Customer engagement platform
Compliant alerts, delivered to your CRM anytime a customer scans EZR vehicle QR label
A simpler way to offer customers details about vehicles that they are interested in — when and where it's needed.
Never Lose a Lead
EZR Auto is a customer engagement platform that lets customers start the conversation with your brand — using entirely compliant methods that connect you with customers that request more information about vehicles on your lot.
By leveraging our proprietary QR/AI engine, powered and managed by EZR Mobile, our partner dealerships are able to gather the contact information of interested parties that view their inventory. 
The Platform

Our platform integrates directly with dealer feed providers to enable customer access to more information about vehicles by simply scanning EZR's vehicle QR Labels.
We keep all of your customer's data private, safe and compliant — delivering your customers the valuable information that they are looking for while seamlessly connecting them with your dealer staff to learn more about your offerings. 
Put Your Customers in the Driver's Seat
Our QR technology seamlessly provides information that customers desire in a manner that's not intrusive.
With countless options to connect with customers, we've simplified the process of customer engagement by removing friction from the sales process – 24/7.
Deliver vehicle info via QR scan
Be notified of customer inquiries
Customers can engage 24/7
Inform your interested buyers
Customers can opt-out any time
Provide links to similar vehicles
Private, Secure & Compliant,
Because Your Brand Matters
We use QR labels and compliant SMS messages to ensure that all communications are compliant with communications industry standards to reflect your brand in the best way possible.
The current climate in data privacy is something that every business should be aware of, and with all of the attention and scrutiny currently surrounding the sharing of personal information with 3rd parties, we've built a platform to help you connect with your customers to provide information they need — on their terms.
No data is shared with 3rd parties without the user's consent, and all dealer accounts and their customer data are kept entirely private — stored securely in our database and only accessible by authorized users.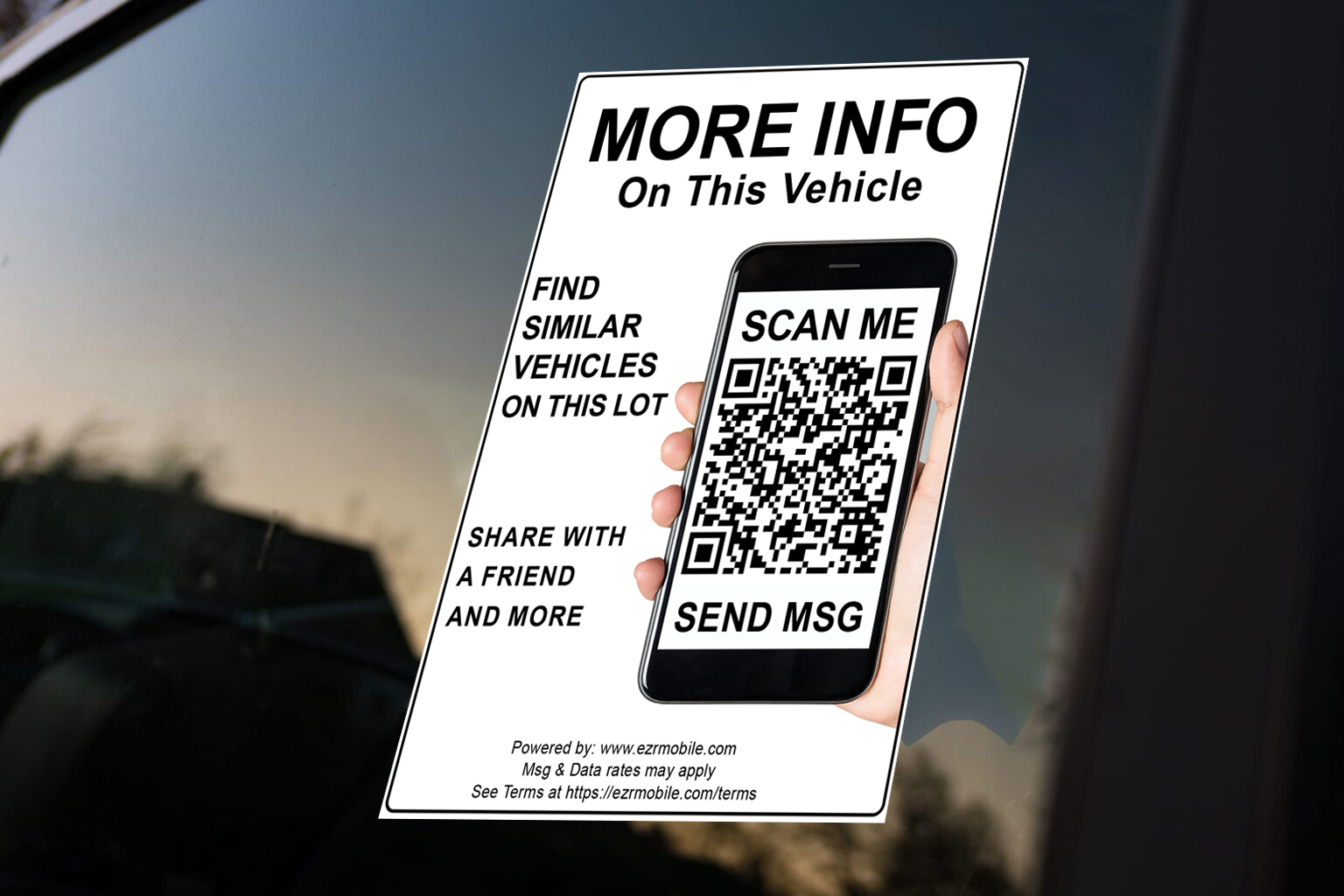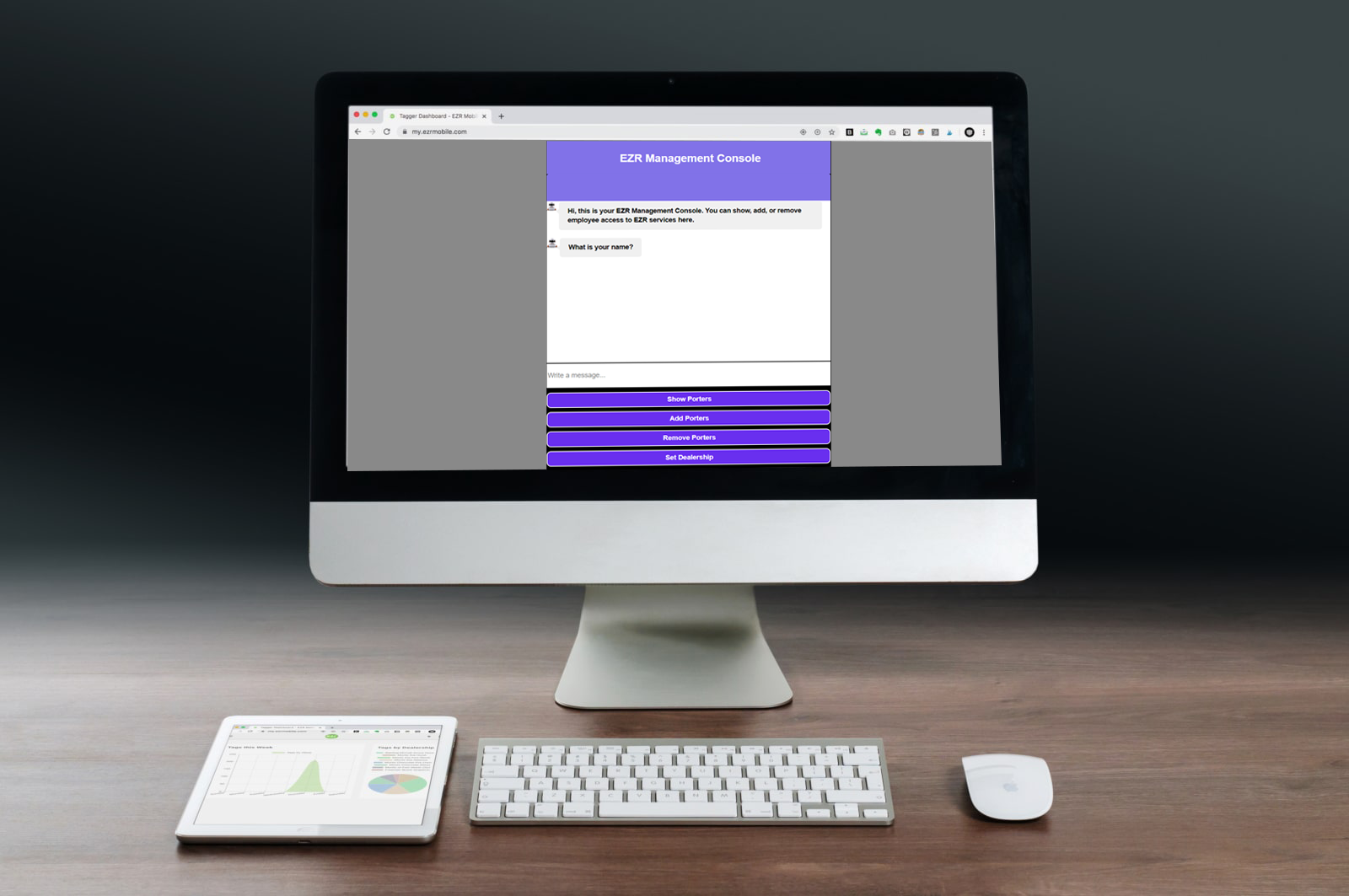 "Our dealer partners saw an immediate increase in customer engagement using EZR, which converted to several car deals throughout the first month. Highly recommend!"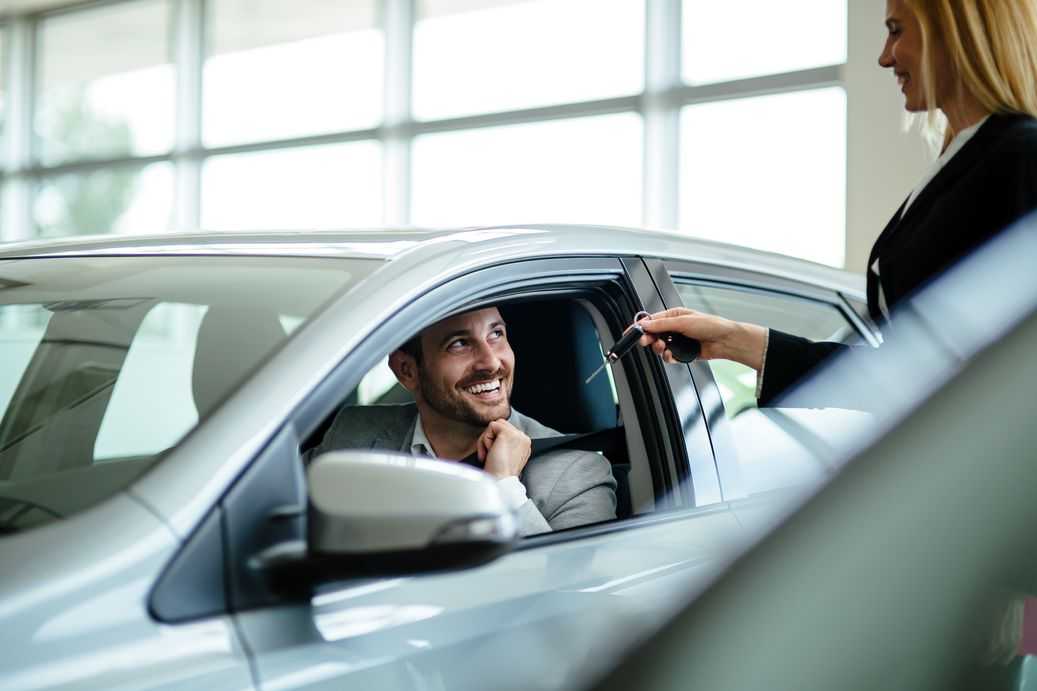 Ready to Get Started?
We've helped our partner dealerships engage with their customers to provide more value in their vehicle search.
Ready to get started? Please reach out to our team, and we will be happy to assist.
A Division of EZR Mobile, Inc.
Customer engagement, made easier.