Table of Contents
EZR Auto Features
Serve your customers 24/7 on the lot and on the internet
Never Lose a Lead – all leads sent to CRM – from onsite and website
QR Label based self-service
Customers receive:
Car Info & pictures
CarFax,
Share with a friend
Similar new and used vehicles
Artificial Intelligence Car-Buying Assistant
Interactive Payment Calculator
80+ car questions answered
Setup test drives
Get all vehicle options
Search for vehicles by year, make, model, color, new/used, price, body type
Get a Nationwide shipping quote in 7 seconds
Contact sales
Get Finance and trade-in forms
Even tells car jokes
And much, much more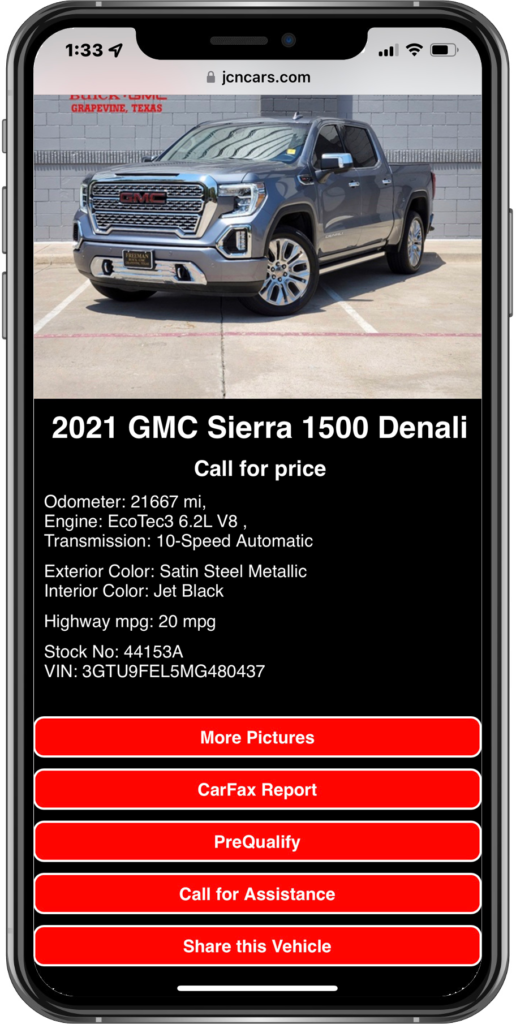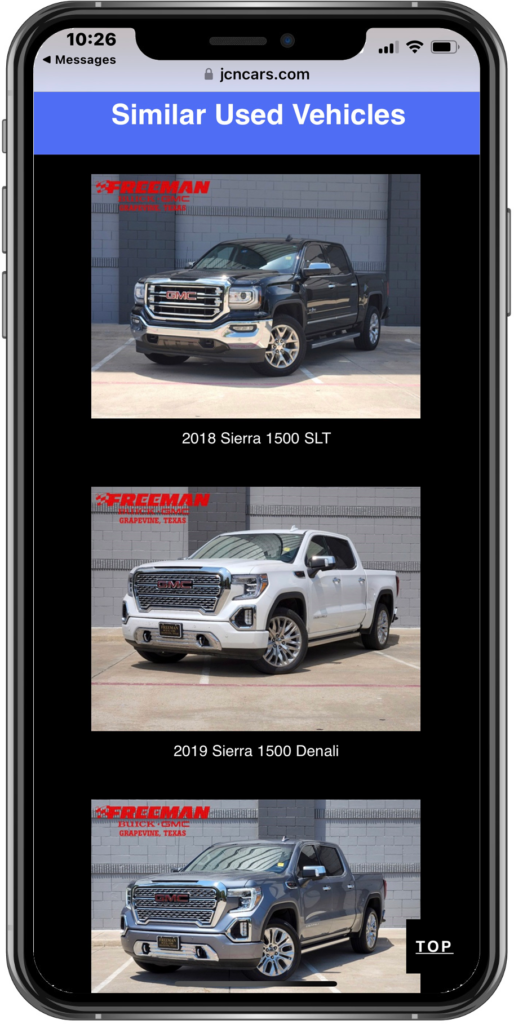 Put your customers in the driver's seat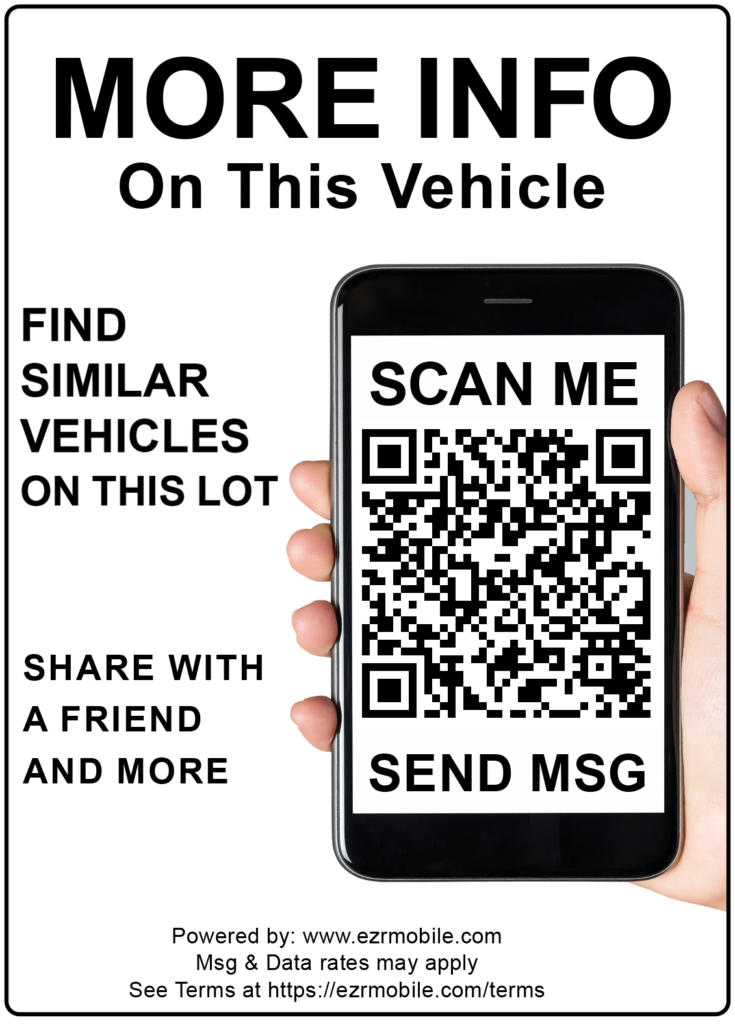 Customer's scan our QR Labels
QR labels are automatically generated on Homenet and Netlook window stickers
QR Labels can be programmed with our mobile app
A text is generated for the customer to send to EZR
We send back their customeized link to the vehicle's landing-page
Scan QR labels for our Mobile Apps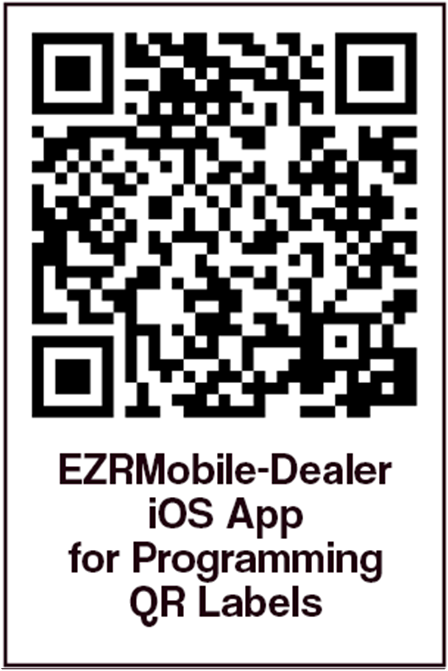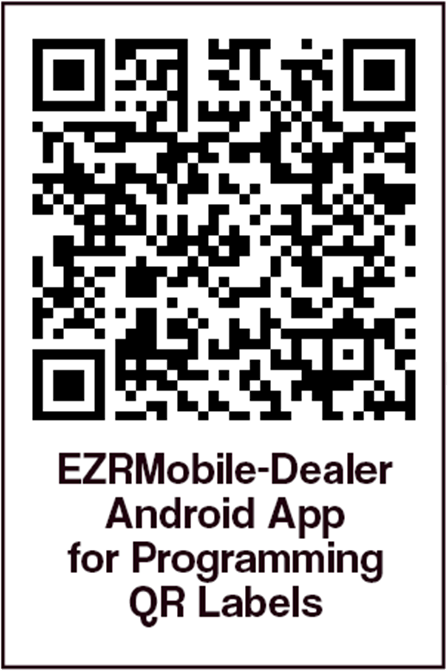 Easy to use Landing Page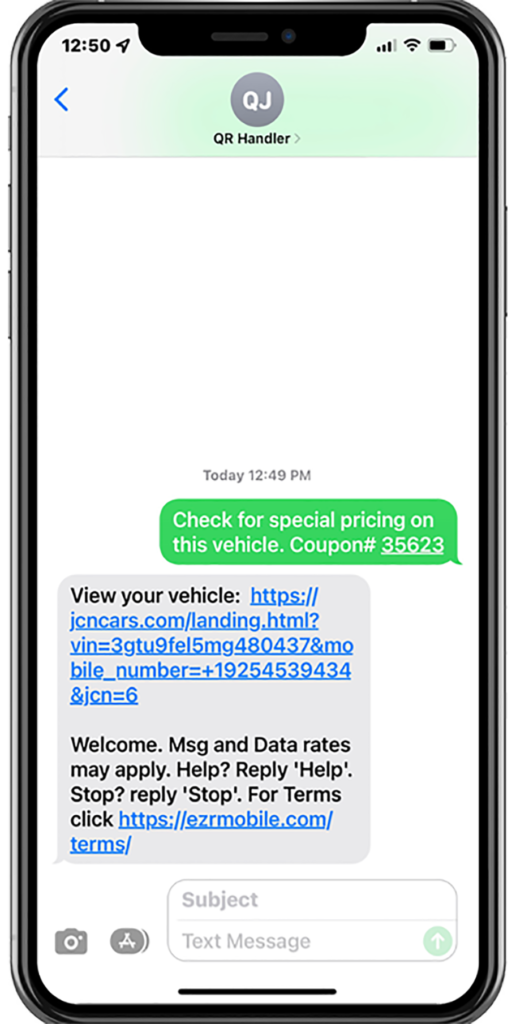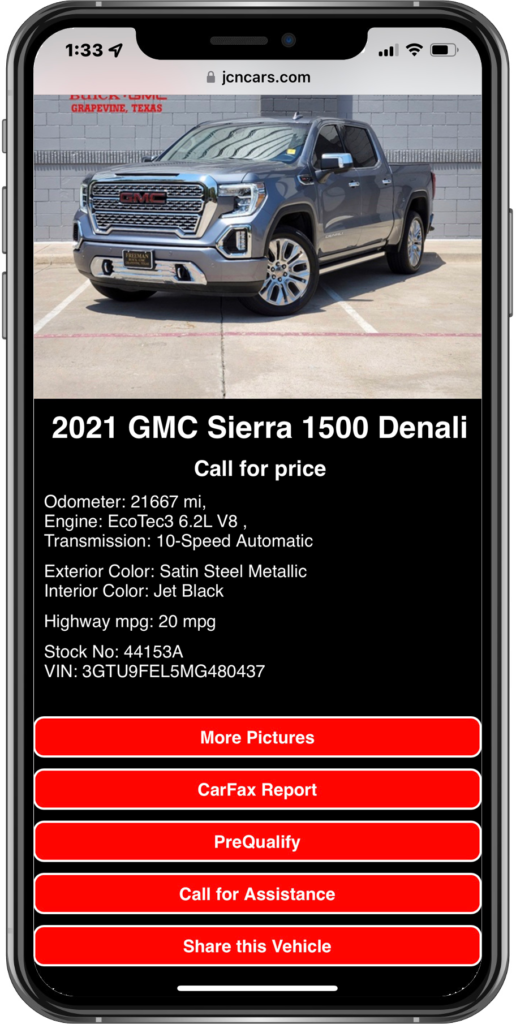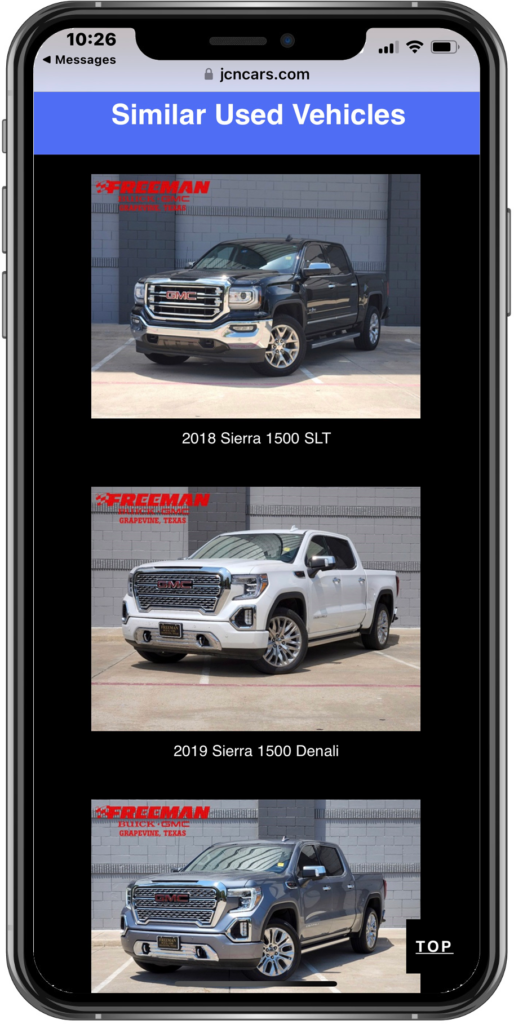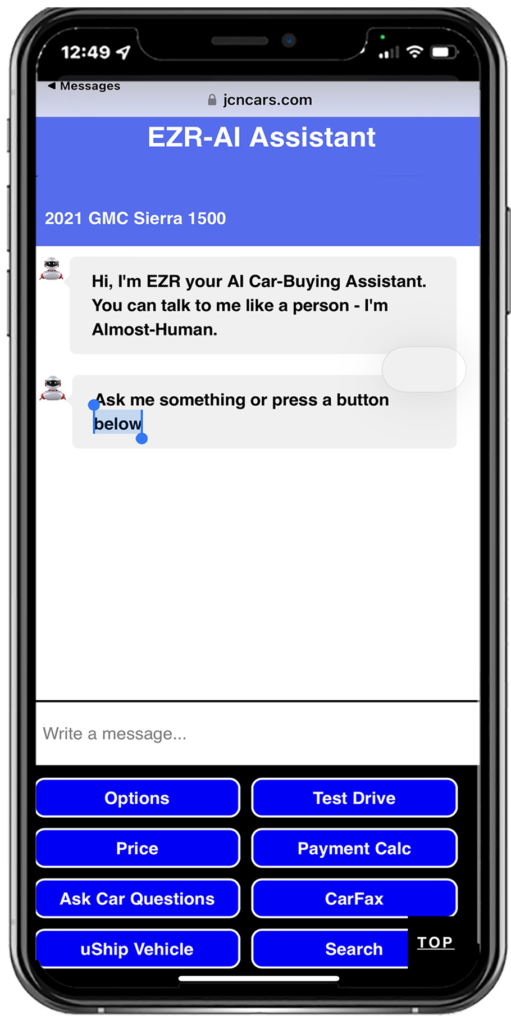 AI Car-Buying Assistant is available for Dealer's Website
as an additional option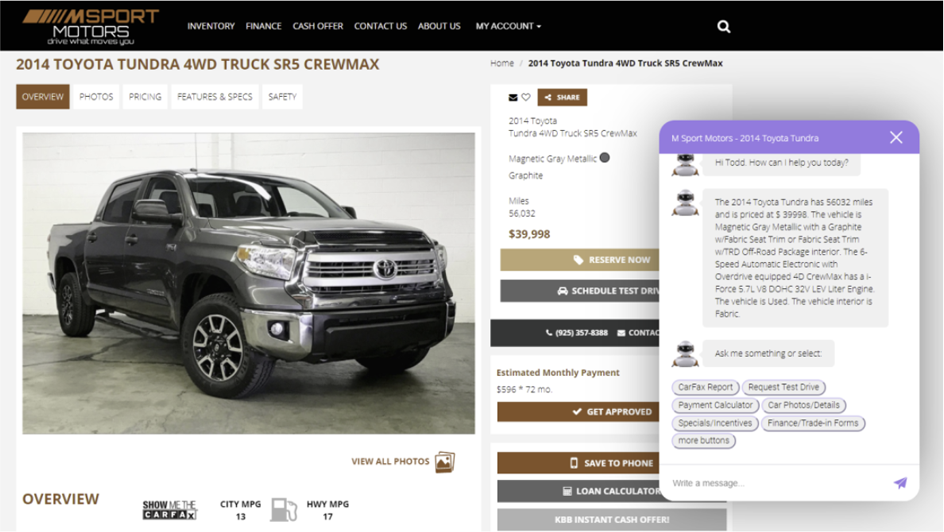 Every lead's name, phone, and vehicles viewed are sent to Dealership's CRM
The AI automatically "knows" what vehicle is being viewed
AI learns each of the dealership's website vehicle URLs and provides links on search
Customers get all of the AI features right on the dealer's website.
AI is installed on dealer's website with just two lines of code
All Leads Emailed to Dealership's CRM
All lead's emailed immediately – 24/7
Lead information includes, phone number, date, time, vehicle of interest
Reverse phone number lookup is available for an additional fee
Emails meet Automotive Descriptive Format (ADF) version 1.0.
Easily Manage Porters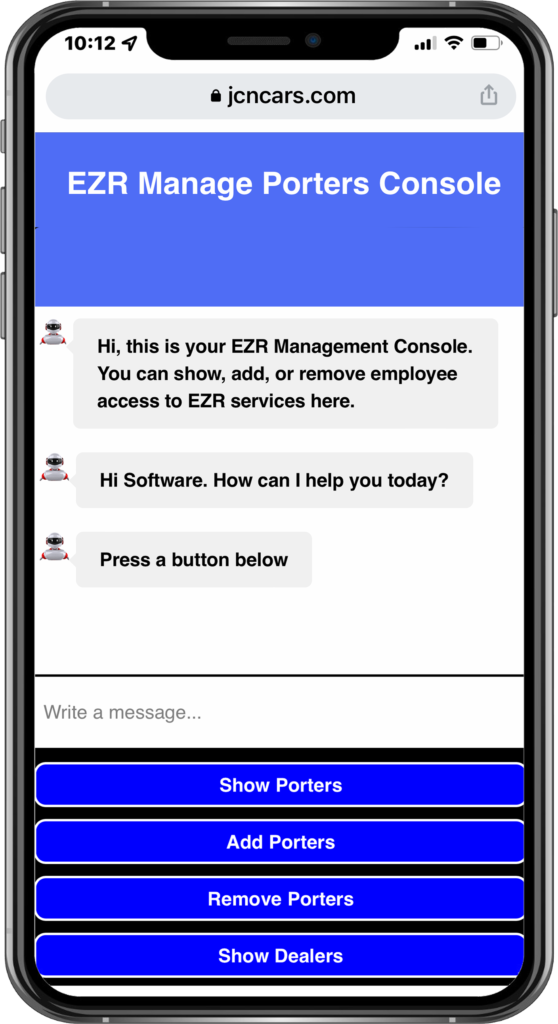 Request Custom Reports
Reports selected by:
Date Range
Porter – All or specific porter
Dealer – All or specific dealer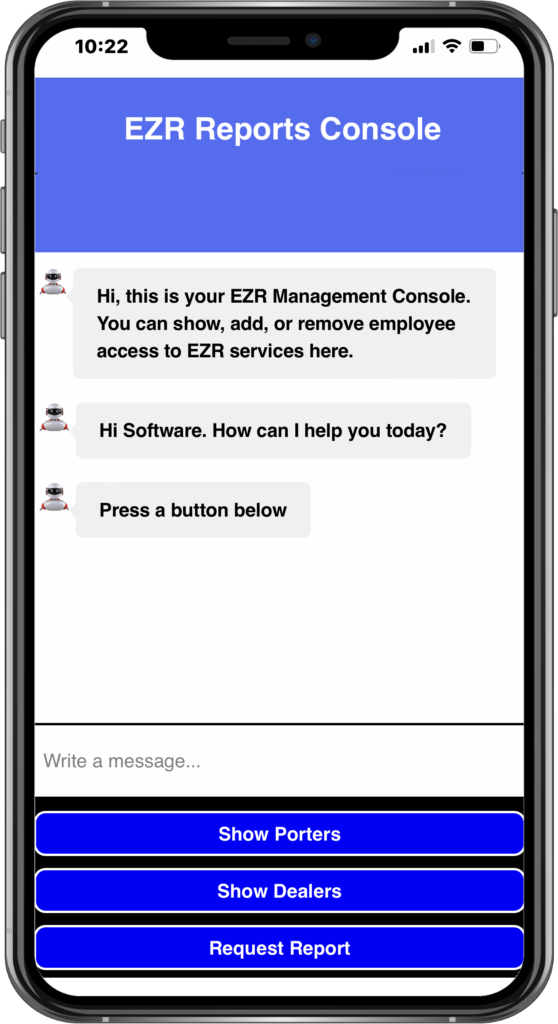 Onboarding
Onboarding form is to be filled out with dealership participation.
Onboarding includes permissions request for inventory feeds.
Internal Onboarding
Internal Onboarding gathers additional dealership information.
Internal Onboarding form filled out by LSP or EZR personal
Ordering Labels
Manually programmed labels can be easily ordered from the EZRMobile.com website
Questions & Comments
Thank you